Framnas Summer Course 2022
Welcome to the Swedish Summer course at Framnäs Folkhögskola. This summer we offer free masterclasses for flute, horn, oboe and clarinet.
The SUMMER COURSE
The teachers for this summer course are Jacques Zoon, Tobias Carron and Sara Hammarström for flute, Markus Maskuniitty for French horn, Fabien Thouand for oboe and Hermann Stefánsson and Romain Guyot for clarinet. The course will take place at Framnäs folkhögskola in Piteå from June 16 – 19. We are pleased to welcome non EU members as well as EU citizens this summer. The minimum age to apply is 18 year.
DATES
June 16 – 19
PRICE
The course is free of charge but there is an application fee (€50 or 500 SEK) for the students who are accepted.
ALTERNATIVES FOR ACCOMMODATION & FOOD AT FRAMNÄS
Food and accommodation per day: 750 SEK
Accomodation with bedding and breakfast included: 500 SEK
Accomodation with bedding included: 415 SEK.
You pay at the reception upon your arrival. We prefer to receive card payment. If the restaurant is to be open, we must have at least 10 guests registered for both food and accommodation.
APPLICATION
Application deadline is May 15th. You can apply to this course by completing the form below and sending your link or audio file with a recent recording of your playing (piece is free of choice) to masterclasses@framnas.nu
IF YOU HAVE QUESTIONS
For questions you can contact Margreet Houtman at +31614874519 or send an email to margreethoutman@hotmail.com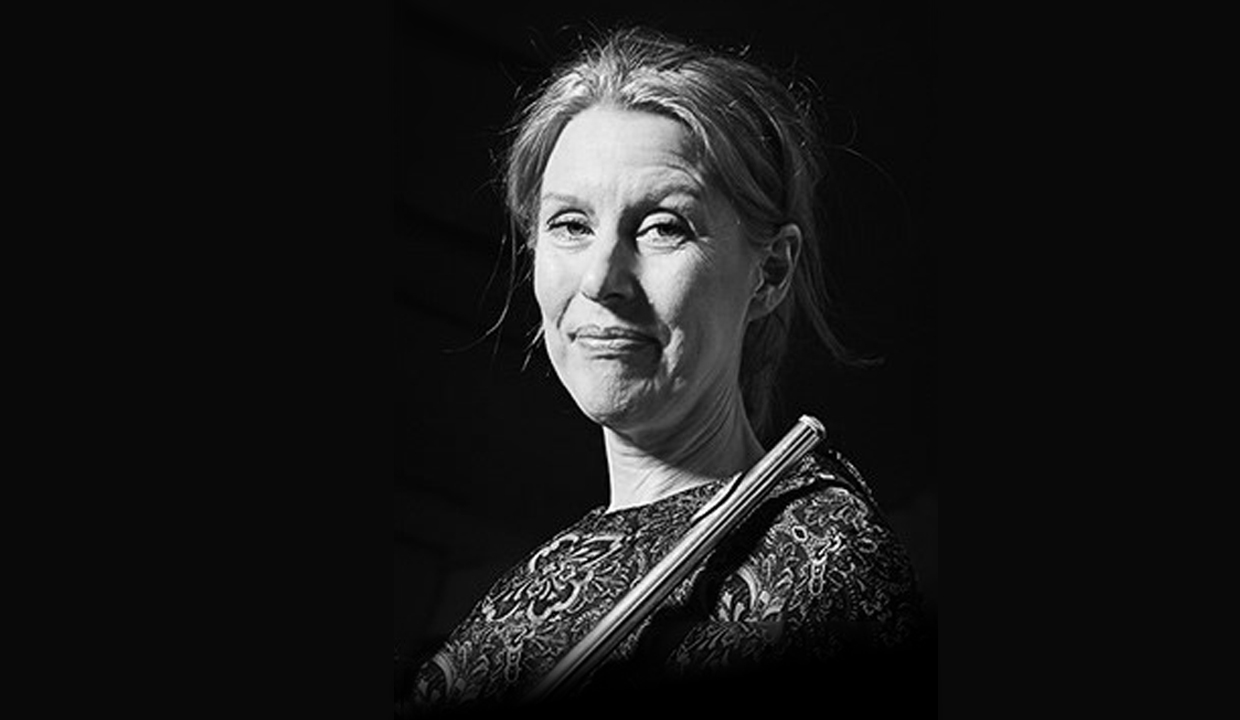 Sara Hammarström
Sara Hammarström is a full time member of Norrbotten NEO and Norrbotten Chamber Orchestra. She has established herself as an artist of highest acclaim, with a versatile repertoir of solo and chamber works. She has worked with many composers and ensembles, both in Sweden and abroad, and her keen interest in contemporary music has resulted in more than 200 first performances. Hammarström graduated with a soloist diploma from the Royal Music Academy in Stockholm in 1996, after which she continued her studies in Glasgow, Paris and Cologne, with teachers such as composer Peter Eötvös, and flautist Aurele Nicolet. Together with the quartet Pärlor för Svin (Pearls for Swines), and the Norrbotten NEO ensemble, she has made a number of recordings which have received raving reviews. With these ensembles, she has also received several prizes and awards, such as the Nordic Composers' Council award, the Kristallpriset, and, twice, the Swedish Composers' Association award. Hammarström has also appeared as soloist with many Swedish orchestras.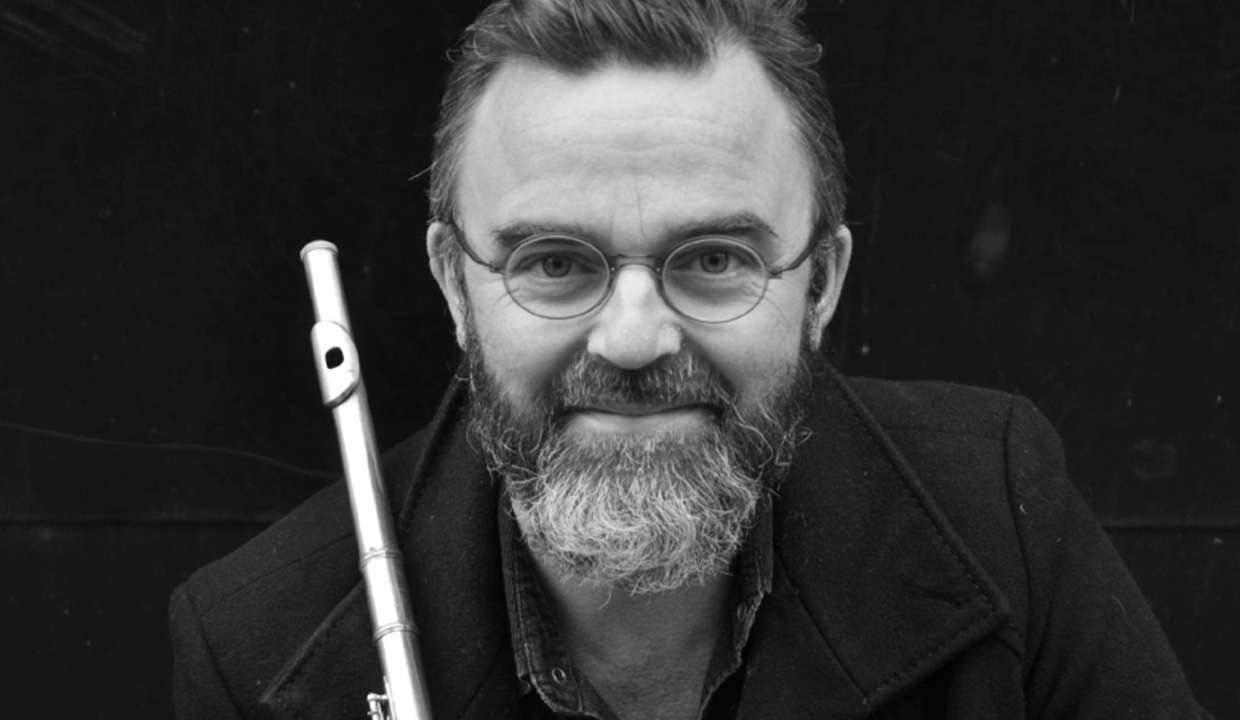 Tobias Carron
Tobias Carron made his debut as an 18- year old with The Royal Stockholm Philharmonic orchestra and Yuri Aronovitj. After finishing studies at The Royal College of Music in Stockholm and The Juilliard School in New York, he has made a name for himself to be one of the foremost flutists, and cooperated as a soloist with conductors as Esa-Pekka Salonen, Myung-Whun Chung, Leif Segerstam and Manfred Honeck. He made recordings of fluteconcertos by Vivaldi and Bach b-minor suite with The Moscow Virtuosi and Vladimir Spivakov on RCA, Sven-David Sandströms Flute Concerto with Swedish Radio Symphony Orchestra and Leif Segerstam on label Caprice. From 1992-2008 Tobias held the position of principal flute with the Swedish Radio Symph. Orchestra. Since 1992 he is together with pianist Mats Widlund artistic director of Sandviken Chamber Music Festival. Tobias is Professor of flute at The Royal College of Music in Stockholm.
Jacques Zoon
Jacques Zoon was a member of the Netherlands- and later of the European Community Youth Orchestra under conductors as Abbado and Bernstein. He has been principal flautist of the Amsterdam- and the The Haghue Philharmonic Orchestra, and from 1988 until 1994 of the Royal Concertgebouworchestra (with whom he performed as a soloist in the concertos by Mozart, Jolivet, Martin and Gubaidulina) and from 1989 until 1997 of the Chamber Orchestra of Europe. On various occasions he played as principal flute with the Berlin Philharmonic Orchestra under direction of Claudio Abbado. In 1997 he was appointed Principal Flute of the Boston Symphony Orchestra. With Seiji Ozawa he was soloist in Mozart's flute concerto in G, with Bernhard Haitink soloist in Bernstein's "Halil"(2001). He appears as a soloist with many renowned orchestras, plays recitals and participates in festivals throughout the world. In May 2002 Jacques played the Mozart flute concertos with the Boston Baroque Orchestra on a classical flute and recorded them for the lable Telarc. In 1998 Zoon was called "musician of the year" by the Boston Globe. In 1981, he won 2nd prize at the Willem Pijper competition. In 1987 he was awarded the "Prix special du Jury" at the Jean-Pierre Rampal competition in Paris. At the Scheveningen Competition 1988, he not only won third Prize, but also the prize for a contemporary composition. As a soloist and chamber musician he made various recordings for Philips, Decca, DG, Vanguard Classics, Schwann-Koch, Pony Canyon, NM-Classics and Boston Records. In 1997 he was, together with pianist Bernd Brackman, awarded an Edison for a recording of Dutch contemporary Flute/Piano repertoire. His active interest in the flute embraces technical aspects for improving the instrument. Representing the wooden flute, he is partly responsible for its remarkable come back, both in solo- and orchestra playing. In 2017 he founded Zoon&Maia Flûtes, building wooden flutes of his design. From 1988 until 1994, Zoon was teacher at the Rotterdam Conservatory and from 1994 until 1997 at the Indiana University. From 1997 until 2001 he taught at Boston University and New England Conservatory. He then became Professor in Flute at the Hanns Eisler Hochschule in Berlin, Germany. He moved to Geneva in September 2002, where he now is Professor in Flute at the Haute Ecole de Musique. Since 2009 he has been appointed professor for Flute and Chamber Music at the Reina Sofia Music School in Madrid. From 2004 to 2014 he played as principal flautist of the Mozart Orchestra and the Lucerne Festival Orchestra, both founded and conducted by Claudio Abbado, and since 2008 he is the principal Flute of the Saito Kinen Orchestra conducted by Seiji Ozawa. He also continues to play with the LFO, now conducted by Riccardo Chailly.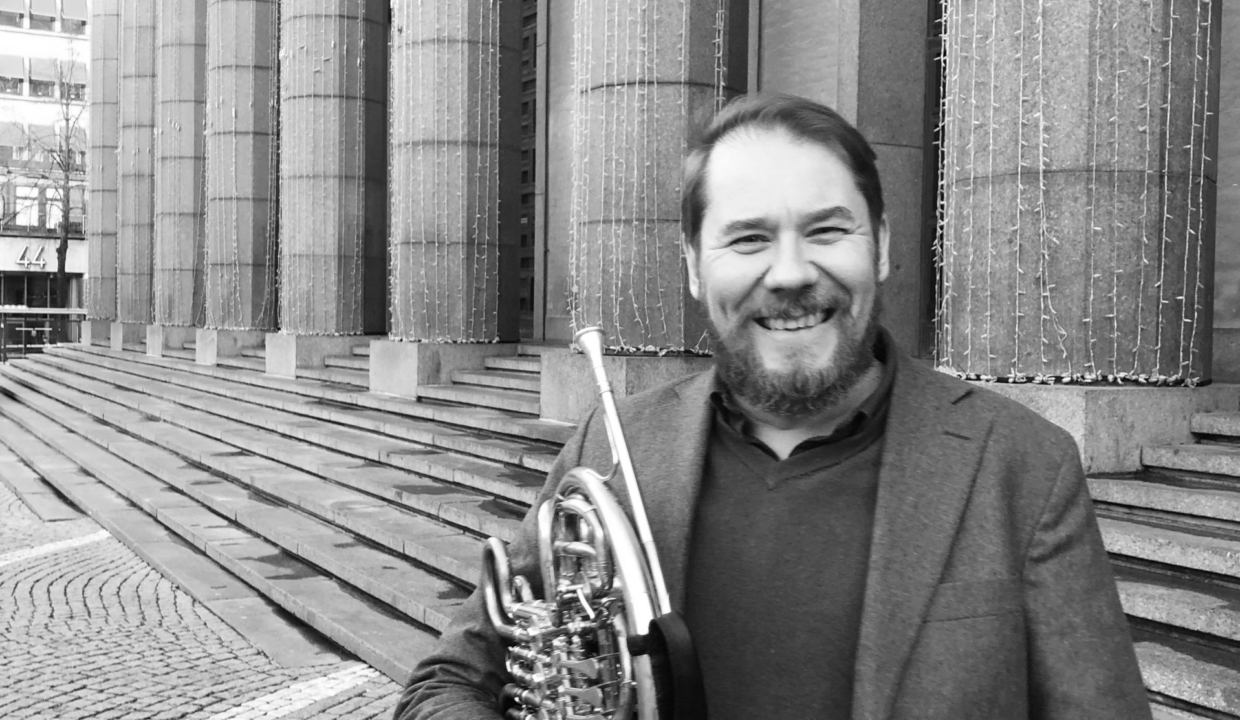 Markus Maskuniitty
Markus Maskuniitty assumed the position as section leader of the Royal Stockholm Philharmonic Orchestra's horn section in the 2007 season. He most recently held the position of solo horn player with the Deutsches Symphonie-Orchester Berlin and previously held the same position with the Berlin Philharmonic and the Finnish Radio Symphony Orchestra. Since 2000, he has also held a horn professorship at the Hanover University of Music, Drama and Media. Markus Maskuniitty studied at the Sibelius Academy in Helsinki and then in Berlin. He has won awards in numerous international competitions, including the ARD competition in Munich, which is Germany's largest competition for classical musicians. Maskuniitty regularly appears as a soloist in different chamber music contexts. With the Royal Stockholm Philharmonic Orchestra, he has been a soloist in Britten's Serenade for Horn, Tenor and Strings and in Oliver Knussen's Horn Concerto.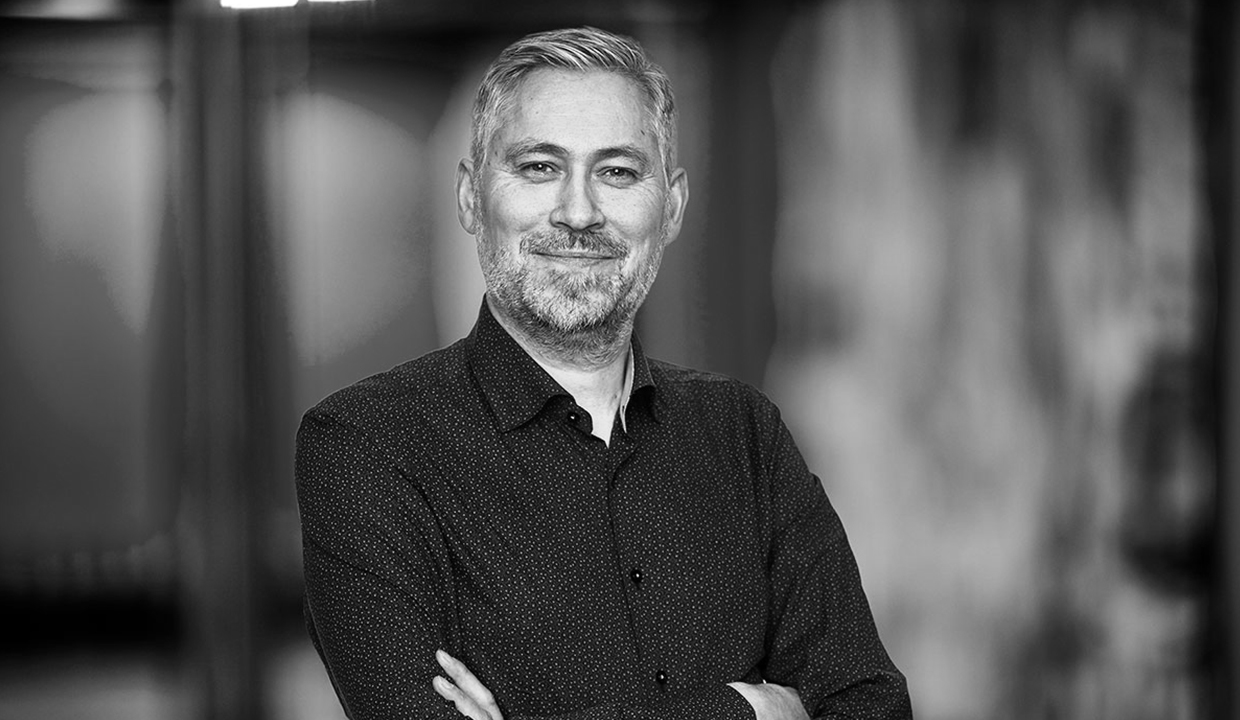 Hermann Stefánsson
Hermann Stefánsson, Solo clarinetist at the Royal Stockholm Philharmonic Orchestra and Professor at the Royal College of Music in Stockholm. Stefánsson is also a member of the Royal Stockholm Philharmonic Wind Quintet and the Swedish Serenade Ensemble. He has been a soloist with many Swedish and non-Swedish orchestras, including the Royal Stockholm Philharmonic Orchestra and the Iceland Symphony Orchestra.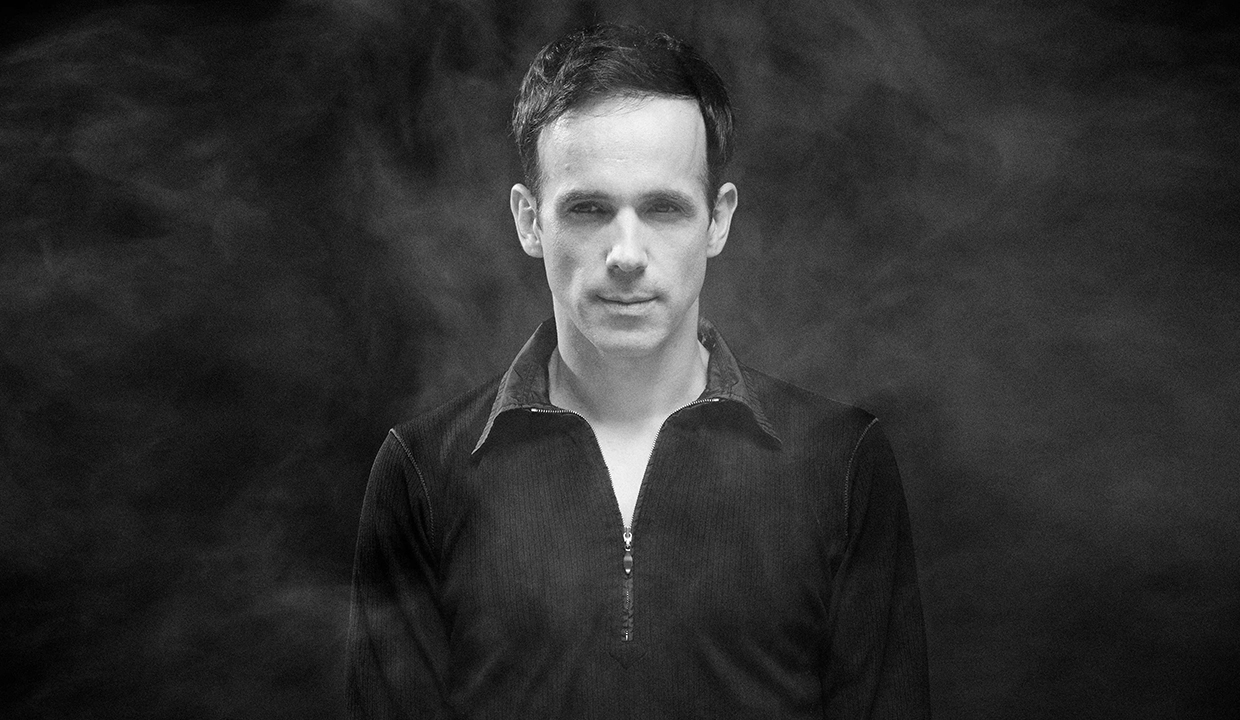 Romain Guyot
Romain Guyot has performed with the Chamber Orchestra of Europe since the late nineties, becoming Principal Clarinet in 2008. Born in Fontainebleau, France, Romain is the fourth of five children. His mother was a teacher and his father an engineer. At 6 years old, he taught himself the recorder and theory and started learning the clarinet at school aged 8. Only a couple of years later, mesmerised by the recordings he kept listening to all day long, he decided to become a professional musician. At 16, Romain was appointed principal clarinet of the European Union Youth Orchestra, conducted by Claudio Abbado. Five years later, in 1991, he was appointed principal clarinet of the Orchestre National de l'Opéra de Paris, where he remained until 2001. He won the Young Concert Artist International Auditions in New York in 1996, one of the highest honours for young soloists, as well as the ARD competition in Munich with the Debussy Wind Quintet. Romain has performed as a soloist throughout Europe, Japan, Korea, China, South America and the USA. He has performed all of the major clarinet concerto repertoire with numerous renowned orchestras and ensembles. Romain currently teaches at the Haute Ecole de Musique de Genève in Switzerland and at the Seoul National University in South Korea. He released his first CD as soloist with the Chamber Orchestra of Europe in April 2013 (Mozart's Clarinet Concerto and Quintet) for the label Mirare. He has also taken part in many chamber music recordings (works by Brahms, Farrenc, Mozart/Beethoven, Ligeti/Janacek). Also a keen sportsman, Romain Guyot runs marathons, cycles, swims, goes skiing and plays golf. In September 2004 he climbed Mont-Blanc (4,810 metres) to give a clarinet recital on the roof of Europe!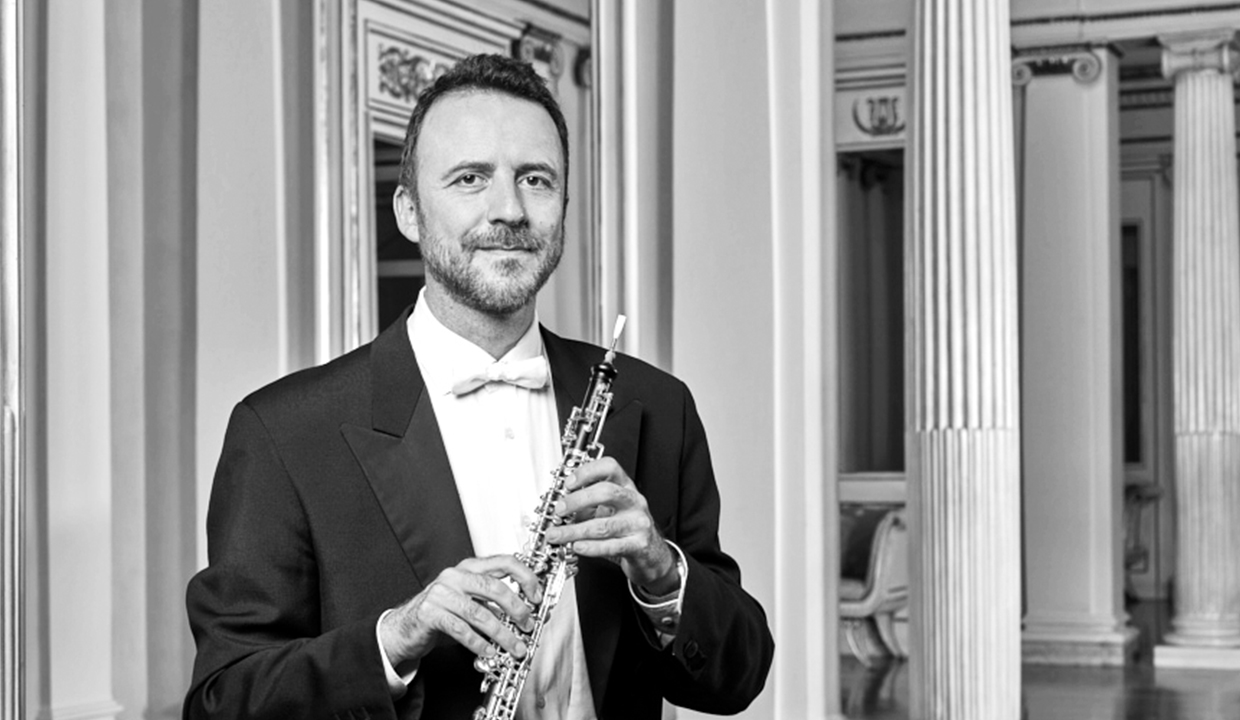 Fabien Thouand
In 1996 Fabien Thouand was awarded first prize of the Conservatoire National de Region de Paris, where he studied in the class Jean-Claude Jaboulay. He then pursued his studies at the CNSM de Paris, initially under the guidance of Jacques Tys and Jean-Louis Capezzali, winning first prize unanimously in 2000, and then partaking in the master course of Maurice Bourgue there the following year.

In 2001 Thouand won the 2nd prize in the "Prague Spring International Music Competition" and the 3rd prize in the "Giuseppe Tomassini" international competition in Petritoli. He was awarded the 3rd prize at the "Toulon Wind Instruments International Competition" in May 2002.

Since then he has pursued a career in France and abroad, specializing in the field of orchestral and chamber repertoire. As a soloist, he has been invited to perform with orchestras including the ones of La Monnaie (Bruxelles),Bayerischer Rundfunk Symphonie Orchester, London Symphonie Orchestra, Bayerische Staatsoper (Munich), Opera de Lyon, Bamberger Symphoniker the Camerata Salzburg as well as the Toulouse National Chamber Orchestra and the Chamber Ochestra of Europe. Furthermore, he has played under the baton of renowned conductors such as Ricardo Muti, Loreen Maazel, Zubin Metha, Yuri Termikanov, Kurt Mazur, Charles Dutoit, Claudio Abbado, Valery Gergiev and Daniel Barenboim

Since 2004 he is principal oboe at the orchestra of the Teatro alla Scala in Milan.

Beyond his career as a performing musician, he is also active as a teacher, being nominated principal oboe teacher at the Lugano School of Music in 2011 and assistant teacher at the CNSM of Lyon in 2010.

Recently nominated oboe teacher at tHe Royal Collage of Music of London.